Upgrades
StoneCo (STNE) upgraded by Goldman Sachs from Sell to Neutral
BioXcel Therapeutics (BTAI) upgraded by Goldman Sachs from Sell to Neutral
Essity (ETTYF) upgraded by JPMorgan from Underweight to Neutral
L'Oreal (LRLCY) upgraded by Citi from Sell to Neutral
Cellnex Telecom (CLLNY) upgraded by UBS from Neutral to Buy
Royal Bank of Canada (RY) upgraded by Keefe Bruyette to Market Perform
Pentair (PNR) upgraded by Barclays from Equal Weight to Overweight
Navient (NAVI) upgraded by Morgan Stanley from Underweight to Equal Weight
Lennox (LII) upgraded by Wells Fargo from Equal Weight to Overweight
Vantage Towers (VTWRF) upgraded by JPMorgan from Underweight to Neutral
SpartanNash (SPTN) upgraded by Northcoast from Neutral to Buy
Tencent Music (TME) upgraded by Morgan Stanley from Equal Weight to Overweight
Element Fleet (ELEEF) upgraded by Raymond James from Outperform to Strong Buy
Downgrades
Khiron Life (KHRNF) downgraded by Mackie Research Capital from Speculative Buy to Hold
Oncorus (ONCR) downgraded by Piper Sandler from Overweight to Neutral
PagSeguro Digital (PAGS) downgraded by Goldman Sachs from Neutral to Sell
Cofinimmo (CFMOF) downgraded by Barclays from Overweight to Underweight
L'Oreal (LRLCY) downgraded by JPMorgan from Overweight to Neutral
Pearson (PSO) downgraded by Exane BNP Paribas from Outperform to Neutral
Thomson Reuters (TRI) downgraded by Exane BNP Paribas from Neutral to Underperform
Otis Worldwide (OTIS) downgraded by Barclays from Overweight to Equal Weight
Capital One (COF) downgraded by Morgan Stanley from Equal Weight to Underweight
Synchrony (SYF) downgraded by Morgan Stanley from Equal Weight to Underweight
Ally Financial (ALLY) downgraded by Morgan Stanley from Equal Weight to Underweight
Victoria's Secret (VSCO) downgraded by JPMorgan from Overweight to Neutral
Crowdstrike (CRWD) downgraded by Wolfe Research from Outperform to Peer Perform
Hubbell (HUBB) downgraded by Wolfe Research from Peer Perform to Underperform
Sirius XM (SIRI) downgraded by Citi from Buy to Sell
Zebra Technologies (ZBRA) downgraded by Wolfe Research from Peer Perform to Underperform
Leslie's (LESL) downgraded by Stifel from Buy to Hold
Liberty Global (LBTYA) downgraded by JPMorgan from Overweight to Neutral
B&G Foods (BGS) downgraded by Consumer Edge from Equal Weight to Underweight
U.S. Bancorp (USB) downgraded by Wolfe Research from Outperform to Peer Perform
Allianz (ALIZY) downgraded by Exane BNP Paribas from Outperform to Neutral
#1 Stock for Rising Interest Rates
[sponsor]
There's one industry set up perfectly to profit from these continued rate hikes. And it's probably one that you've never heard of before. I've been researching this small market sector for over 18 years, and I believe it's poised for a breakout year.
Click here for all the details
(including my top stock pick).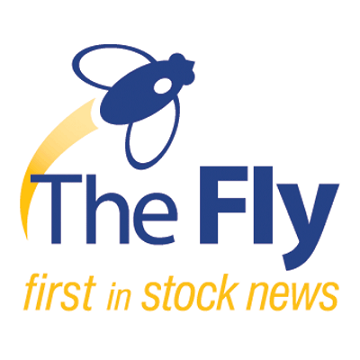 Upgrades & Downgrades provided by The Fly at http://www.thefly.com.  The Fly is a leading digital publisher of real-time financial news. Our financial market experts understand that news impacting stock prices can originate from anywhere, at any time. The Fly team scours all sources of company news, from mainstream to cutting-edge, then filters out the noise to deliver short-form stories consisting of only market moving content. Become an informed investor. Try all of The Fly's services FREE for 14 days by clicking here.