Upgrades
Charles River (CRL) upgraded by Jefferies from Hold to Buy
ABN Amro (AAVMY) upgraded by Goldman Sachs from Neutral to Buy
Micron (MU) upgraded by Summit Insights from Hold to Buy
Clariant (CLZNY) upgraded by Credit Suisse from Neutral to Outperform
AGL Energy (AGLNF) upgraded by Credit Suisse from Neutral to Outperform
Voya Financial (VOYA) upgraded by Piper Sandler from Neutral to Overweight
Orion Oyj (ORINY) upgraded by Danske Bank from Hold to Buy
Cboe Global Markets (CBOE) upgraded by Goldman Sachs from Sell to Neutral
Anglo American Platinum (ANGPY) upgraded by Investec from Hold to Buy
Kumba Iron Ore (KIROY) upgraded by Investec from Sell to Buy
AB Dynamics (ABDDF) upgraded by Berenberg from Hold to Buy
NOV Inc. (NOV) upgraded by BofA from Neutral to Buy
Deutsche Post (DPSGY) upgraded by Bernstein from Market Perform to Outperform
Brookfield Renewable (BEP) upgraded by TD Securities from Buy to Action List Buy
Agnico Eagle (AEM) upgraded by Citi from Neutral to Buy
Tele2 (TLTZY) upgraded by DNB Markets from Hold to Buy
Bed Bath & Beyond (BBBY) upgraded by Odeon Capital from Sell to Hold
Downgrades
Schneider National (SNDR) downgraded by KeyBanc from Overweight to Sector Weight
J.B. Hunt (JBHT) downgraded by KeyBanc from Overweight to Sector Weight
Century Aluminum (CENX) downgraded by Wolfe Research from Peer Perform to Underperform
Elisa (ELMUF) downgraded by DNB Markets from Hold to Sell
AngloGold Ashanti (AU) downgraded by Investec from Buy to Sell
Konami Holdings (KONMY) downgraded by Macquarie from Outperform to Neutral
Grupo Bimbo (BMBOY) downgraded by JPMorgan from Neutral to Underweight
CIFI Holdings (CFFHF) downgraded by Daiwa from Buy to Hold
Verbund (OEZVY) downgraded by Societe Generale from Buy to Hold
Rockwool (RKWBF) downgraded by Morgan Stanley from Overweight to Equal Weight
Esports Entertainment (GMBL) downgraded by Maxim from Buy to Hold
Wall Street legend warns "A strange day is coming"
[sponsor]
A massive and surprising new transition could soon impact the wealth of thousands, while leaving everyone else worse off than before.
Click here to learn more.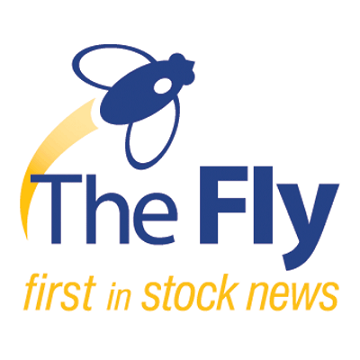 Upgrades & Downgrades provided by The Fly at http://www.thefly.com.  The Fly is a leading digital publisher of real-time financial news. Our financial market experts understand that news impacting stock prices can originate from anywhere, at any time. The Fly team scours all sources of company news, from mainstream to cutting-edge, then filters out the noise to deliver short-form stories consisting of only market moving content. Become an informed investor. Try all of The Fly's services FREE for 14 days by clicking here.