Upgrades
Adverum Biotechnologies (ADVM) upgraded by Cantor Fitzgerald from Neutral to Overweight
Photronics (PLAB) upgraded by Stifel from Hold to Buy
Simply Good Foods (SMPL) upgraded by Goldman Sachs from Buy to Conviction Buy
Owl Rock (ORCC) upgraded by Raymond James from Underperform to Market Perform
Trinseo (TSE) upgraded by Citi from Sell to Neutral
Norsk Hydro (NHYDY) upgraded by Goldman Sachs from Sell to Neutral
CNH Industrial (CNHI) upgraded by Deutsche Bank from Hold to Buy
IntercontinentalExchange (ICE) upgraded by Wells Fargo from Equal Weight to Overweight
Yara (YARIY) upgraded by Exane BNP Paribas from Neutral to Outperform
Air Products (APD) upgraded by Morgan Stanley from Equal Weight to Overweight
Julius Baer (JBAXY) upgraded by Morgan Stanley from Equal Weight to Overweight
Asos (ASOMY) upgraded by Berenberg from Hold to Buy
Canada Goose (GOOS) upgraded by Baird from Neutral to Outperform
F5 Networks (FFIV) upgraded by Needham from Hold to Buy
Lyft (LYFT) upgraded by Northcoast from Neutral to Buy
FedEx (FDX) upgraded by UBS from Neutral to Buy
Downgrades
Whitbread (WTBDY) downgraded by Goldman Sachs from Neutral to Sell
CAE (CAE) downgraded by Scotiabank from Outperform to Sector Perform
Norsk Hydro (NHYDY) downgraded by JPMorgan from Overweight to Underweight
MRC Global (MRC) downgraded by Raymond James from Outperform to Market Perform
MPLX (MPLX) downgraded by Credit Suisse from Outperform to Neutral
Zions Bancorp (ZION) downgraded by RBC Capital from Outperform to Sector Perform
WWE (WWE) downgraded by Wells Fargo from Overweight to Underweight
Air Liquide (AIQUY) downgraded by Morgan Stanley from Overweight to Equal Weight
Canada Goose (GOOS) downgraded by Goldman Sachs from Buy to Neutral
Vestas (VWDRY) downgraded by Societe Generale from Hold to Sell
Triumph Bancorp (TBK) downgraded by DA Davidson from Buy to Neutral
Warren Buffett Went All-in In a Sector He Swore He'd Never Touch. Will you?
[sponsor]
Buffett could see this new asset run 2,524% in 2019. And he's not the only one... Shark Tank Personality Mark Cuban says "it's the most exciting thing I've ever seen."… Facebook CEO Mark Zuckerberg threw down $19 billion to get a piece... Microsoft Founder Bill Gates wagered $26 billion trying to control it... What is it? It's not gold, crypto or any mainstream investment. These mega-billionaires have bet the farm it's about to become the most valuable asset on Earth. And if you act fast, you could see tremendous returns before the year is up.
Click here for immediate details.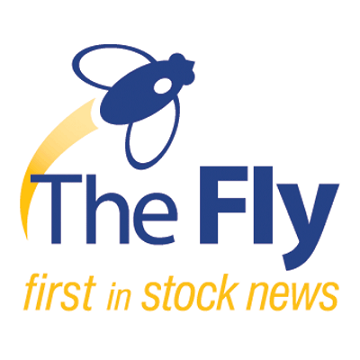 Upgrades & Downgrades provided by The Fly at http://www.thefly.com.  The Fly is a leading digital publisher of real-time financial news. Our financial market experts understand that news impacting stock prices can originate from anywhere, at any time. The Fly team scours all sources of company news, from mainstream to cutting-edge, then filters out the noise to deliver short-form stories consisting of only market moving content. Become an informed investor. Try all of TheFly's services FREE for 14 days by clicking here.