Upgrades
M&T Bank (MTB) upgraded by BofA from Underperform to Neutral
Turk Telekom (TRKNY) upgraded by Goldman Sachs from Neutral to Buy
Unilever (UN,UL) upgraded by Jefferies from Hold to Buy
Generac (GNRC) upgraded by Oppenheimer from Perform to Outperform
H.B. Fuller (FUL) upgraded by Citi from Sell to Neutral
Top Glove (TGLVY) upgraded by Citi from Neutral to Buy
DaVita (DVA) upgraded by Goldman Sachs from Neutral to Buy
Worldline (WRDLY) upgraded by Goldman Sachs from Buy to Conviction Buy
Webster Financial (WBS) upgraded by Compass Point from Neutral to Buy
BioMarin (BMRN) upgraded by RBC Capital from Sector Perform to Outperform
Ingevity (NGVT) upgraded by Loop Capital from Hold to Buy
Deckers Brands (DECK) upgraded by Citi from Neutral to Buy
STMicroelectronics (STM) upgraded by Baird from Underperform to Neutral
OMV AG (OMVKY) upgraded by Morgan Stanley from Equal Weight to Overweight
Downgrades
Simmons First National (SFNC) downgraded by Piper Sandler from Overweight to Neutral
Disco (DSCSY) downgraded by Goldman Sachs from Buy to Neutral
Nestle (NSRGY) downgraded by Jefferies from Buy to Hold
Banc of California (BANC) downgraded by B. Riley FBR from Neutral to Sell
Braskem (BAK) downgraded by JPMorgan from Neutral to Underweight
CBRE Group (CBRE) downgraded by Raymond James from Strong Buy to Outperform
Capgemini (CGEMY) downgraded by Goldman Sachs from Conviction Buy to Buy
Columbia Sportswear (COLM) downgraded by Citi from Conviction Buy to Neutral
Galp Energia (GLPEY) downgraded by Kepler Cheuvreux from Buy to Hold
BAE Systems (BAESY) downgraded by Morgan Stanley from Overweight to Equal Weight
Repsol (REPYY) downgraded by DZ Bank from Buy to Hold
Daimler AG (DDAIF) downgraded by Deutsche Bank from Buy to Hold
Take-Two (TTWO) downgraded by MKM Partners from Buy to Neutral
Encana (ECA) downgraded by Cowen from Outperform to Market Perform
Discover (DFS) downgraded by Piper Sandler from Overweight to Neutral
Union Pacific (UNP) downgraded by UBS from Buy to Neutral
JetBlue (JBLU) downgraded by Evercore ISI from Outperform to In Line
Comcast (CMCSA) downgraded by UBS from Buy to Neutral
Upwork (UPWK) downgraded by Guggenheim from Buy to Neutral
Former hedge fund manager slams Wall Street in viral video
[sponsor]
One bold former hedge fund manager just went on camera to expose how Wall Street is failing American investors right now. He's boiled down what's happening in the markets to just two words. And he's urging people to take notice. You're not going to see the details of what he's predicting anywhere in the news, especially not from the big banks on Wall Street.
Click here to watch.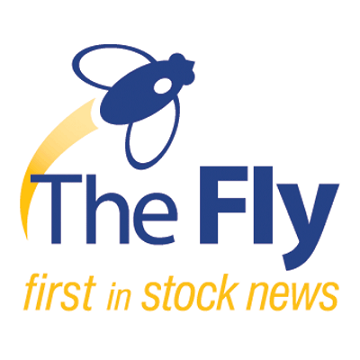 Upgrades & Downgrades provided by The Fly at http://www.thefly.com.  The Fly is a leading digital publisher of real-time financial news. Our financial market experts understand that news impacting stock prices can originate from anywhere, at any time. The Fly team scours all sources of company news, from mainstream to cutting-edge, then filters out the noise to deliver short-form stories consisting of only market moving content. Become an informed investor. Try all of TheFly's services FREE for 14 days by clicking here.