Upgrades
Callaway Golf (ELY) upgraded by Raymond James from Market Perform to Outperform
Bright Horizons (BFAM) upgraded by BMO Capital from Market Perform to Outperform
Newmont Goldcorp (NEW) upgraded by BMO Capital from Market Perform to Outperform
OceanaGold (OCANF) upgraded by BMO Capital from Market Perform to Outperform
Micron (MU) upgraded by Longbow from Neutral to Buy
Bicycle Therapeutics (CYC) upgraded by Goldman Sachs from Neutral to Buy
Alliance Data (ADS) upgraded by Goldman Sachs from Neutral to Buy
KAZ Minerals (KAMYY) upgraded by Exane BNP Paribas from Neutral to Outperform
BP (BP) upgraded by Grupo Santander from Hold to Buy
Repsol (REPYY) upgraded by Santander from Hold to Buy
Norsk Hydro (NHYDY) upgraded by Goldman Sachs from Neutral to Buy
Line Corp. (LN) upgraded by Credit Suisse from Underperform to Neutral
Alcoa (AA) upgraded by Credit Suisse from Neutral to Outperform
Downgrades
Axiata Group (AXXTF) downgraded by Nomura from Neutral to Reduce
Dave & Buster's (PLAY) downgraded by Raymond James from Outperform to Market Perform
Dave & Buster's (PLAY) downgraded by William Blair from Outperform to Market Perform
Silvercorp Metals (SVM) downgraded by BMO Capital from Outperform to Market Perform
Fortis (FTS) downgraded by BMO Capital from Outperform to Market Perform
Suez (SZEVY) downgraded by Exane BNP Paribas from Neutral to Underperform
Veolia Environment (VEOEY) downgraded by Exane BNP Paribas from Outperform to Neutral
Royal Dutch Shell (RDS.A) downgraded by HSBC from Buy to Hold
HD Supply (HDS) downgraded by Baird from Outperform to Neutral
Costco (COST) downgraded by Oppenheimer from Outperform to Perform
Rockwell Automation (ROK) downgraded by Gordon Haskett from Buy to Hold
J.B. Hunt (JBHT) downgraded by Loop Capital from Buy to Hold
ADP (ADP) downgraded by BofA/Merrill from Buy to Neutral
Digital Realty (DLR) downgraded by Guggenheim from Buy to Neutral
Buy These Pot Stocks to Make 50 Times Your Money
[sponsor]
If you have a just small amount of cash, you could multiply your money many times over beginning on Wednesday, February 12. All thanks to the red-hot cannabis industry. What's going on exactly and how can you cash in?
Click here for my exclusive presentation that tells you the full story.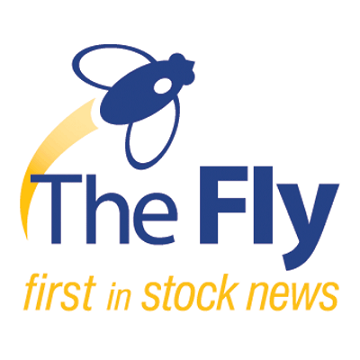 Upgrades & Downgrades provided by The Fly at http://www.thefly.com.  The Fly is a leading digital publisher of real-time financial news. Our financial market experts understand that news impacting stock prices can originate from anywhere, at any time. The Fly team scours all sources of company news, from mainstream to cutting-edge, then filters out the noise to deliver short-form stories consisting of only market moving content. Become an informed investor. Try all of TheFly's services FREE for 14 days by clicking here.