Upgrades
DocuSign (DOCU) upgraded by Deutsche Bank from Hold to Buy
Ellie Mae (ELLI) upgraded by Susquehanna from Negative to Neutral
Lendlease Group (LLESY) upgraded by UBS from Neutral to Buy
Medical Properties Trust (MPW) upgraded by Jefferies from Hold to Buy
Myovant Sciences (MYOV) upgraded by Barclays from Equal Weight to Overweight
Bloom Energy (BE) upgraded by Raymond James from Market Perform to Outperform
Shopify (SHOP) upgraded by RBC Capital from Sector Perform to Outperform
Lattice Semiconductor (LSCC) upgraded by Susquehanna from Neutral to Positive
Shopify (SHOP) upgraded by RBC Capital from Sector Perform to Outperform
Downgrades
Molson Coors (TAP) downgraded by Deutsche Bank from Buy to Hold
National Retail Properties (NNN) downgraded by B. Riley FBR from Buy to Neutral
RELX (RELX) downgraded by Deutsche Bank from Buy to Hold
Huntsman (HUN) downgraded by JPMorgan from Overweight to Neutral
Qualys (QLYS) downgraded by JPMorgan from Neutral to Underweight
Qualys (QLYS) downgraded by BTIG from Buy to Neutral
China Shenhua Energy (CSUAY) downgraded by UBS from Neutral to Sell
Qiwi (QIWI) downgraded by JPMorgan from Overweight to Neutral
Clearway Energy (CWEN) downgraded by Guggenheim from Neutral to Sell
Deere (DE) downgraded by BofA/Merrill from Buy to Neutral
Metro AG (MTGGY) downgraded by JPMorgan from Neutral to Underweight
Paul Ryan is set to introduce a new tax to Congress, and it will cost Americans an additional 30 cents or more per gallon at the pump. Investors like Bill Gates, Warren Buffett, and George Soros have collectively sold billions of oil stocks recently. Now a former intelligence operative is stepping forward to explain why this is the end for Big Oil.
Click here to continue...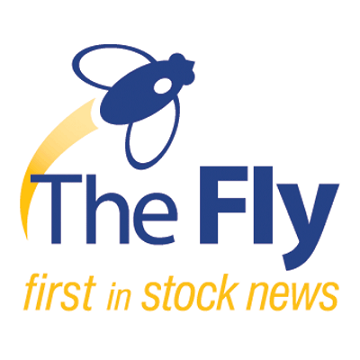 Upgrades & Downgrades provided by The Fly at http://www.thefly.com.  The Fly is a leading digital publisher of real-time financial news. Our financial market experts understand that news impacting stock prices can originate from anywhere, at any time. The Fly team scours all sources of company news, from mainstream to cutting-edge, then filters out the noise to deliver short-form stories consisting of only market moving content. Become an informed investor. Try all of TheFly's services FREE for 14 days by clicking here.