Upgrades
Pinterest (PINS) upgraded by Evercore ISI from In Line to Outperform
Fortum (FOJCY) upgraded by Citi from Neutral to Buy
TAG Immobilien (TAGOF) upgraded by Deutsche Bank from Sell to Hold
Casey's General Stores (CASY) upgraded by Credit Suisse from Neutral to Outperform
UnitedHealth (UNH) upgraded by Bernstein from Market Perform to Outperform
Adidas (ADDYY) upgraded by Oddo BHF from Underperform to Neutral
Ericsson (ERIC) upgraded by Societe Generale from Sell to Hold
Kinnevik (KNKBF) upgraded by DNB Markets from Sell to Hold
Camden Property (CPT) upgraded by BMO Capital from Market Perform to Outperform
Citi (C) upgraded by Odeon Capital from Hold to Buy
Carnival (CCL) upgraded by Argus from Hold to Buy
Downgrades
Shopify (SHOP) downgraded by Evercore ISI from Outperform to In Line
Activision Blizzard (ATVI) downgraded by Wells Fargo from Overweight to Equal Weight
Essex Property Trust (ESS) downgraded by Stifel from Buy to Hold
Trade Desk (TTD) downgraded by New Street from Neutral to Sell
Celanese (CE) downgraded by Deutsche Bank from Buy to Hold
Activision Blizzard (ATVI) downgraded by Atlantic Equities from Overweight to Neutral
Activision Blizzard (ATVI) downgraded by Baird from Outperform to Neutral
Leslie's (LESL) downgraded by Loop Capital from Buy to Hold
Independence Realty (IRT) downgraded by BMO Capital from Outperform to Market Perform
Polaris (PII) downgraded by Raymond James from Strong Buy to Market Perform
Camping World (CWH) downgraded by Raymond James from Outperform to Market Perform
Norwegian Cruise Line (NCLH) downgraded by Truist from Buy to Hold
Louisiana-Pacific (LPX) downgraded by TD Securities from Buy to Hold
My #1 'Forever Dividend' Stock
[sponsor]
It takes a lot for me to classify a company as a "forever dividend stock". There must be an attractive dividend yield, a solid track record of increasing that yield over time and a price that does not exceed the current book value of the company's assets. I've poured through thousands of companies that supposedly fit the bill and ended up with just 3 "forever dividend stocks".
Click here for the names
of my top 3 dividend stocks.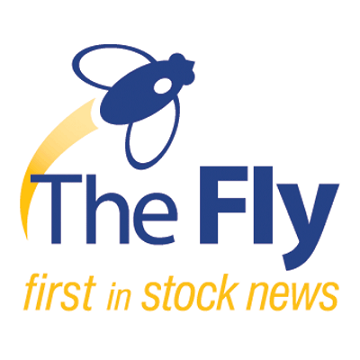 Upgrades & Downgrades provided by The Fly at http://www.thefly.com.  The Fly is a leading digital publisher of real-time financial news. Our financial market experts understand that news impacting stock prices can originate from anywhere, at any time. The Fly team scours all sources of company news, from mainstream to cutting-edge, then filters out the noise to deliver short-form stories consisting of only market moving content. Become an informed investor. Try all of The Fly's services FREE for 14 days by clicking here.