Upgrades
Honeywell (HON) upgraded by Deutsche Bank from Hold to Buy
CommScope (COMM) upgraded by Rosenblatt from Neutral to Buy
Philip Morris (PM) upgraded by JPMorgan from Neutral to Overweight
Carnival (CCL) upgraded by Credit Suisse from Neutral to Outperform
Charles Schwab (SCHW) upgraded by JMP Securities from Market Perform to Outperform
Chemtrade Logistics (CGIFF) upgraded by RBC Capital from Sector Perform to Outperform
Bachoco (IBA) upgraded by JPMorgan from Neutral to Overweight
Okta (OKTA) upgraded by BTIG from Neutral to Buy
NGK Spark Plug (NGKSY) upgraded by CLSA from Sell to Underperform
Hirose Electric (HROEY) upgraded by CLSA from Sell to Underperform
Dollarama (DLMAF) upgraded by Wells Fargo from Equal Weight to Overweight
Essex Property Trust (ESS) upgraded by Piper Sandler from Neutral to Overweight
Harley-Davidson (HOG) upgraded by Northcoast from Neutral to Buy
Airports of Thailand (AIPUY) upgraded by JPMorgan from Underweight to Overweight
CIMB Group (CIMDF) upgraded by JPMorgan from Underweight to Neutral
Metropolitan Bank & Trust (MTPOF) upgraded by JPMorgan from Neutral to Overweight
Downgrades
General Dynamics (GD) downgraded by Wolfe Research from Outperform to Underperform
New Frontier Health (NFH) downgraded by Credit Suisse from Outperform to Neutral
Credit Suisse (CS) downgraded by Morgan Stanley from Overweight to Equal Weight
Norilsk Nickel (NILSY) downgraded by UBS from Buy to Neutral
Michelin (MGDDY) downgraded by Stifel from Buy to Hold
Lanxess (LNXSF) downgraded by Stifel from Buy to Hold
Evercore Partners (EVR) downgraded by JMP Securities from Outperform to Market Perform
Supreme Cannabis (SPRWF) downgraded by Stifel from Buy to Sell
Chuy's (CHUY) downgraded by Stifel from Buy to Hold
Provention Bio (PRVB) downgraded by RBC Capital from Outperform to Sector Perform
Altice USA (ATUS) downgraded by Citi from Buy to Neutral
Aker BP (DETNF) downgraded by Societe Generale from Hold to Sell
BAE Systems (BAESY) downgraded by Exane BNP Paribas from Outperform to Neutral
Moelis (MC) downgraded by JMP Securities from Outperform to Market Perform
Tufin (TUFN) downgraded by Oppenheimer from Outperform to Perform
Solaris Oilfield (SOI) downgraded by Cowen from Outperform to Market Perform
Perfect Stock Caught Trading Under Secret Name...
[sponsor]
It trades under a secret name... for just $3. But thanks to a developing situation involving Donald Trump, America's No. 1 tech company and $10 billion... this may soon be the most talked-about stock in America.
Find out more about the "secret stock" here.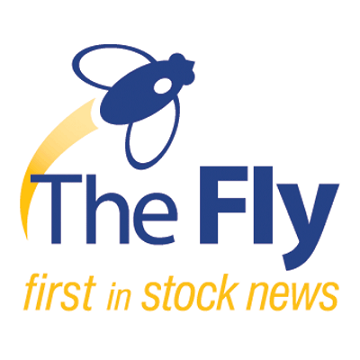 Upgrades & Downgrades provided by The Fly at http://www.thefly.com.  The Fly is a leading digital publisher of real-time financial news. Our financial market experts understand that news impacting stock prices can originate from anywhere, at any time. The Fly team scours all sources of company news, from mainstream to cutting-edge, then filters out the noise to deliver short-form stories consisting of only market moving content. Become an informed investor. Try all of The Fly's services FREE for 14 days by clicking here.