Bank stocks were hopping higher than most other sectors on Thursday. The relative strength gives ample reason to scour the sector for trade ideas. After a little digging, Bank of America (NYSE:BAC) looks ripe. With that said, here's why and how I would play BAC stock with options.
To properly set the table, first consider the posture of the Financial Sector Fund (NYSEARCA:XLF). Ever since its false breakdown (bear trap, fakeout — call it what you will), XLF has been in bull mode.
It remounted all major moving averages before finally being halted by heavy horizontal resistance at $28.50. As reflected by Thursday's jump, hungry buyers are gobbling up this week's pullback.
BAC stock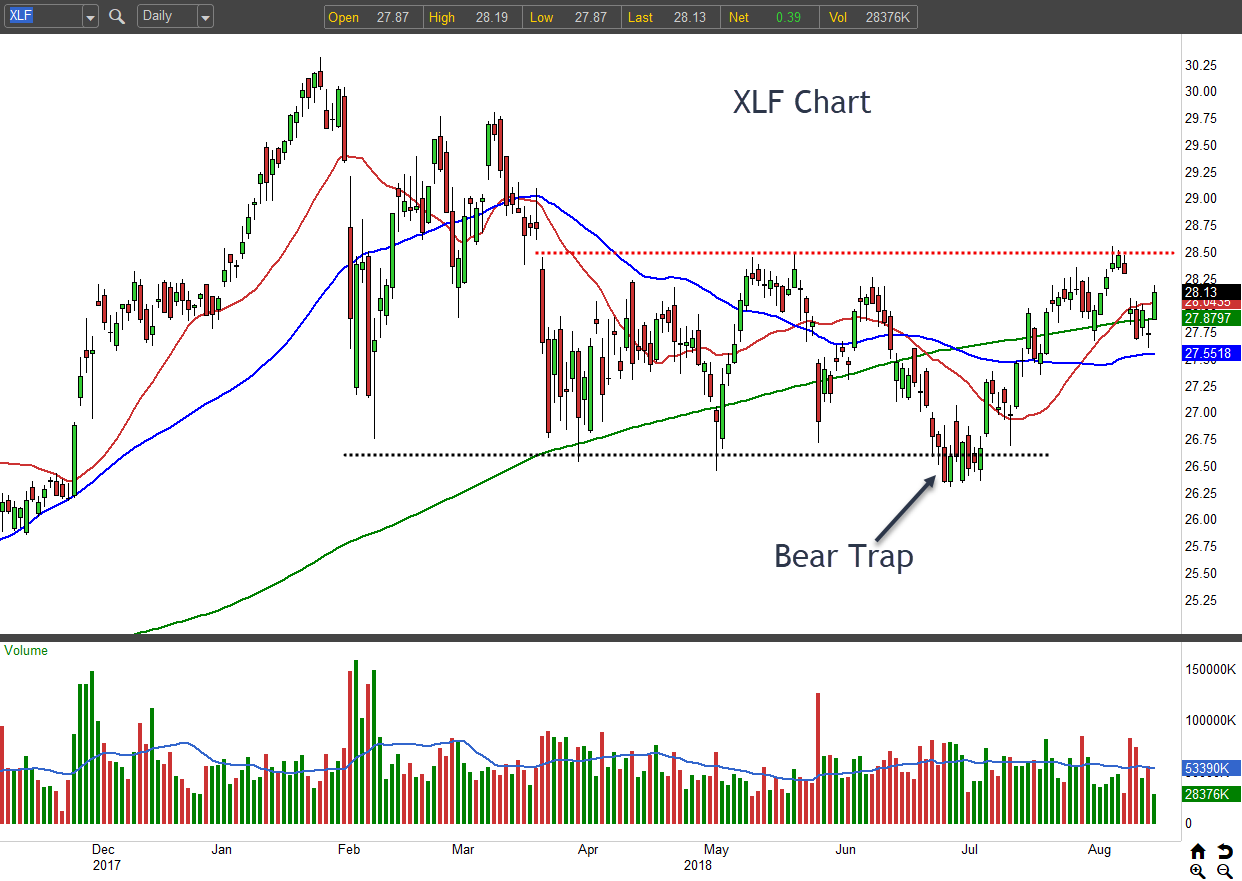 Source: OptionsAnalytix
Continued sector strength will bode well for BAC stock.
Perhaps one of the most impressive features of the Bank of America stock chart is the relative strength.
BAC rallied further than XLF during the July ramp and it has a much cleaner looking retracement pattern.
Fibonacci watchers will note the stock only retraced 38.2% of its prior advance before buyers swarmed.
This constitutes a shallow pullback and reflects the strength of the uptrend.
Volume patterns also support an optimistic outlook.
Last month's ascent was pockmarked by accumulation days. And compared to its sector, the participation during the recent drop in BAC was fairly contained.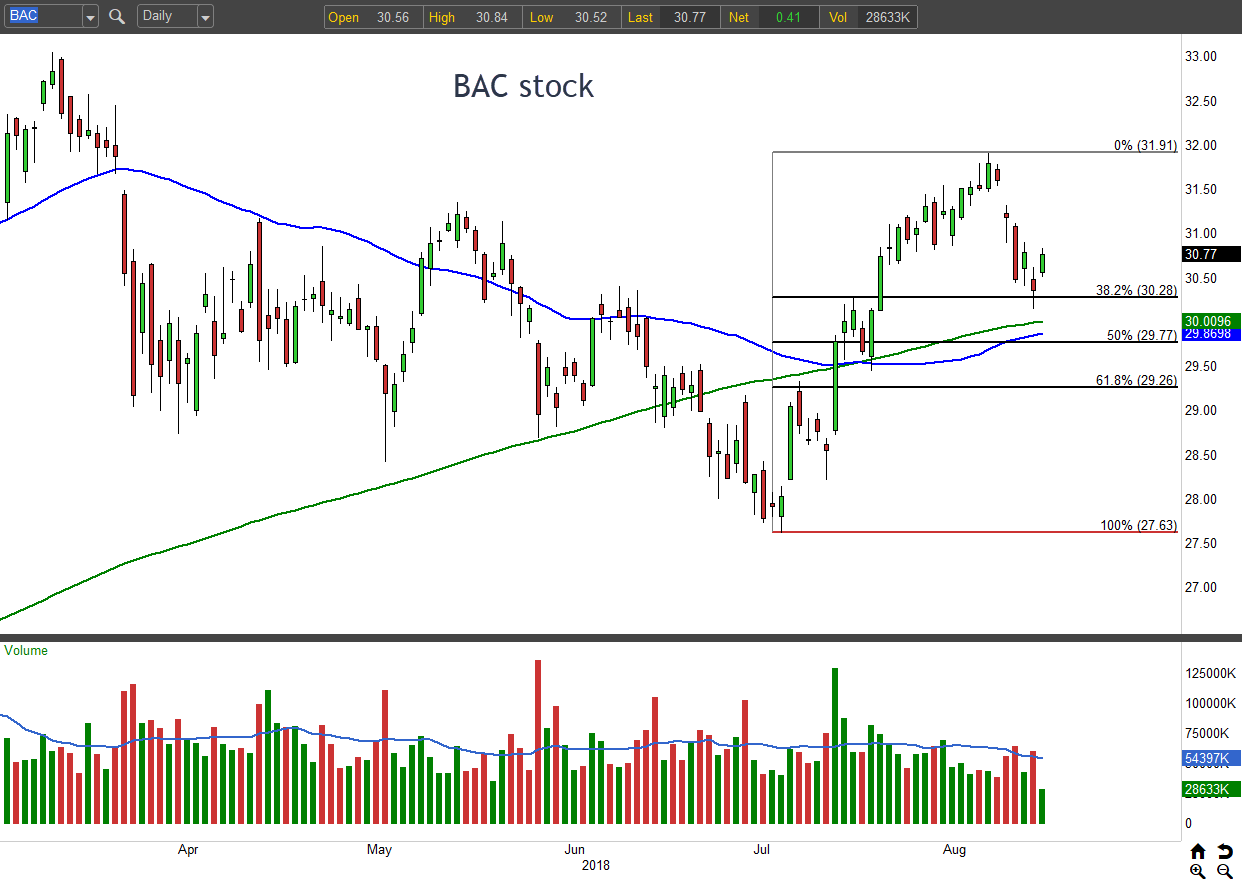 Source: OptionsAnalytix
Here's the bottom line. The financial sector remains technically sound, and BAC is one of the best looking components.
The BAC Stock Option Trade
Like most stocks these days, BAC options carry low implied volatility. The IV rank is 11%, which suggests options are trading cheaply. If you think Bank of America could revisit its highs near $32, bull call spreads are worth a shot.
Buy the Oct $30 call and simultaneously sell the Oct $32 call for a net debit of 96 cents. The max loss is capped at your initial entry, and the max gain is $1.04. This offers the potential to double your money if BAC merely rises $1.25 from its current perch.
— Tyler Craig
Take the $20 Trading Challenge
[sponsor]
Give us $20 – $19.95, actually – and we'll give you 20 powerful trades. That's a month's worth of trading. 5 new trades each week, handpicked by Ken Trester – one of the longest-lasting & most successful options traders of all time. So, if you're interested, -
click here to avoid missing out.
Source: Investor Place