Upgrades
Regions Financial (RF) upgraded by Baird from Underperform to Neutral
Surgery Partners (SGRY) upgraded by Stifel from Sell to Hold
Air Transport Services (ATSG) upgraded by Stifel from Hold to Buy
Entegra Financial (ENFC) upgraded by Compass Point from Neutral to Buy
Western New England Bancorp (WNEB) upgraded by Compass Point from Neutral to Buy
Madison Square Garden (MSG) upgraded by Jefferies from Hold to Buy
BOK Financial (BOKF) upgraded by Wedbush from Neutral to Outperform
Talend (TLND) upgraded by Citi from Neutral to Buy
CenterPoint Energy (CNP) upgraded by BofA/Merrill from Underperform to Neutral
Progress Software (PRGS) upgraded by Benchmark from Sell to Hold
Twilio (TWLO) upgraded by Argus from Hold to Buy
Downgrades
Aquinox (AQXP) downgraded by Guggenheim from Buy to Neutral
Aquinox (AQXP) downgraded by Canaccord from Buy to Hold
Pinnacle Foods (PF) downgraded by UBS from Buy to Neutral
AeroVironment (AVAV) downgraded by Stifel from Buy to Hold
TransEnterix (TRXC) downgraded by BTIG from Buy to Neutral
Ritchie Bros. (RBA) downgraded by Scotia Howard Weil from Outperform to Sector Perform
Beacon Roofing (BECN) downgraded by RBC Capital to Sector Perform
Summit Therapeutics (SMMT) downgraded by Janney Montgomery Scott from Buy to Neutral
Varian Medical (VAR) downgraded by JPMorgan from Neutral to Underweight
A new earth-shattering government announcement could completely change the legalization of marijuana – forever. In fact, thanks to this historic legislation, tiny pot stocks trading for under $5 are getting set to double, triple, or quadruple. In an exclusive interview, pot stock expert Michael Robinson shares all the good news – including details on five tiny weed stocks that could potentially turn a small stake into $100,000.
Click here to continue.
.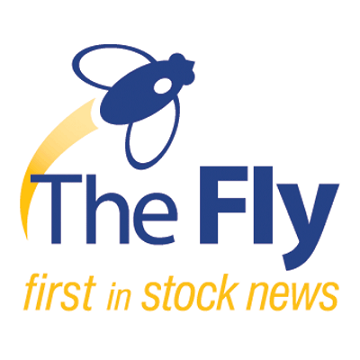 Upgrades & Downgrades provided by The Fly at http://www.thefly.com.  The Fly is a leading digital publisher of real-time financial news. Our financial market experts understand that news impacting stock prices can originate from anywhere, at any time. The Fly team scours all sources of company news, from mainstream to cutting-edge, then filters out the noise to deliver short-form stories consisting of only market moving content. Become an informed investor. Try all of TheFly's services FREE for 14 days by clicking here.