Stocks [surged] out of the gate Monday as investors [celebrated] China trade war tensions easing. The immediate gains traders [were] waking up to are all the excuse needed to toss out a few options trading picks. I've scoured my watchlist and found the best trades for the week.
Ahead of the weekend news, the market posture was already on the mend.
The Russell 2000 has already sailed to new heights, and other indexes are resolving their choppy trading ranges to the upside.
That's why it should come as no surprise that bullish patterns are a breeze to find right now.
Today's hat trick boasts some common characteristics.
Perhaps the most prominent is that they all increased in momentum on their most recent ascents.
That makes me want to bet that last week's pausing patterns will revolve themselves higher.
Behold, three of the best trades this week.
3 Hot Trades for the Week Ahead: Facebook (FB)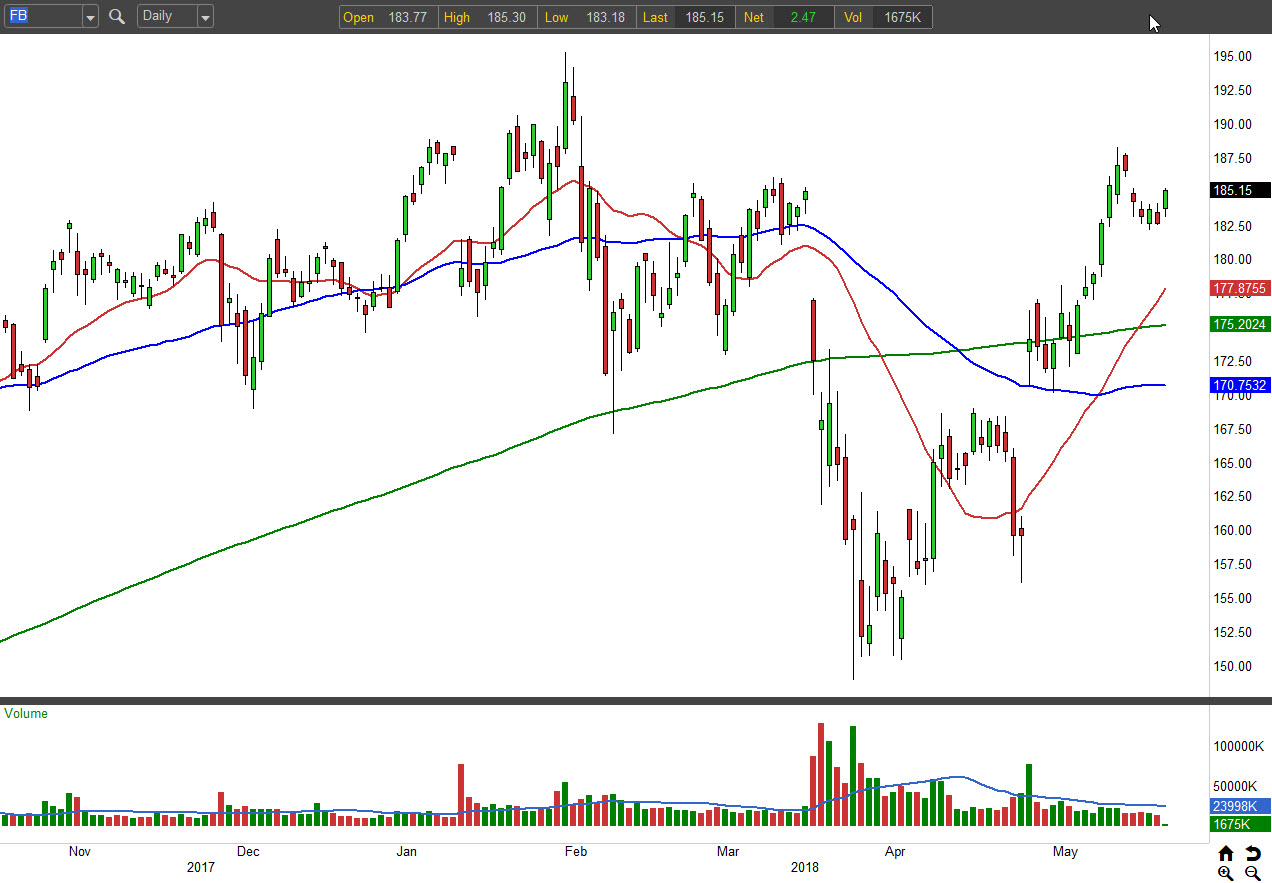 Source: OptionsAnalytix
Privacy concerns over Facebook, Inc. (NASDAQ:FB) seem to be ebbing, at least as far as its stock price is concerned. All the drama surrounding the social media titan in March is now a distant memory. Since carving out a low at $149.02, FB stock has staged a valiant recovery, climbing as much as 26% before last week's pullback.
The return of momentum coupled with the overall markets' now-healthy posture has me eyeing the recent drop with interest. It's an attractive buy-the-dip setup that offers a lower-risk entry for spectators. Sounds like "best trades" material to me!
Buy the FB July $185 calls for around $7. The risk is limited to your initial investment, and the reward is unlimited. I think the stock could revisit its old highs of $195 in the coming weeks.
3 Hot Trades for the Week Ahead: Micron (MU)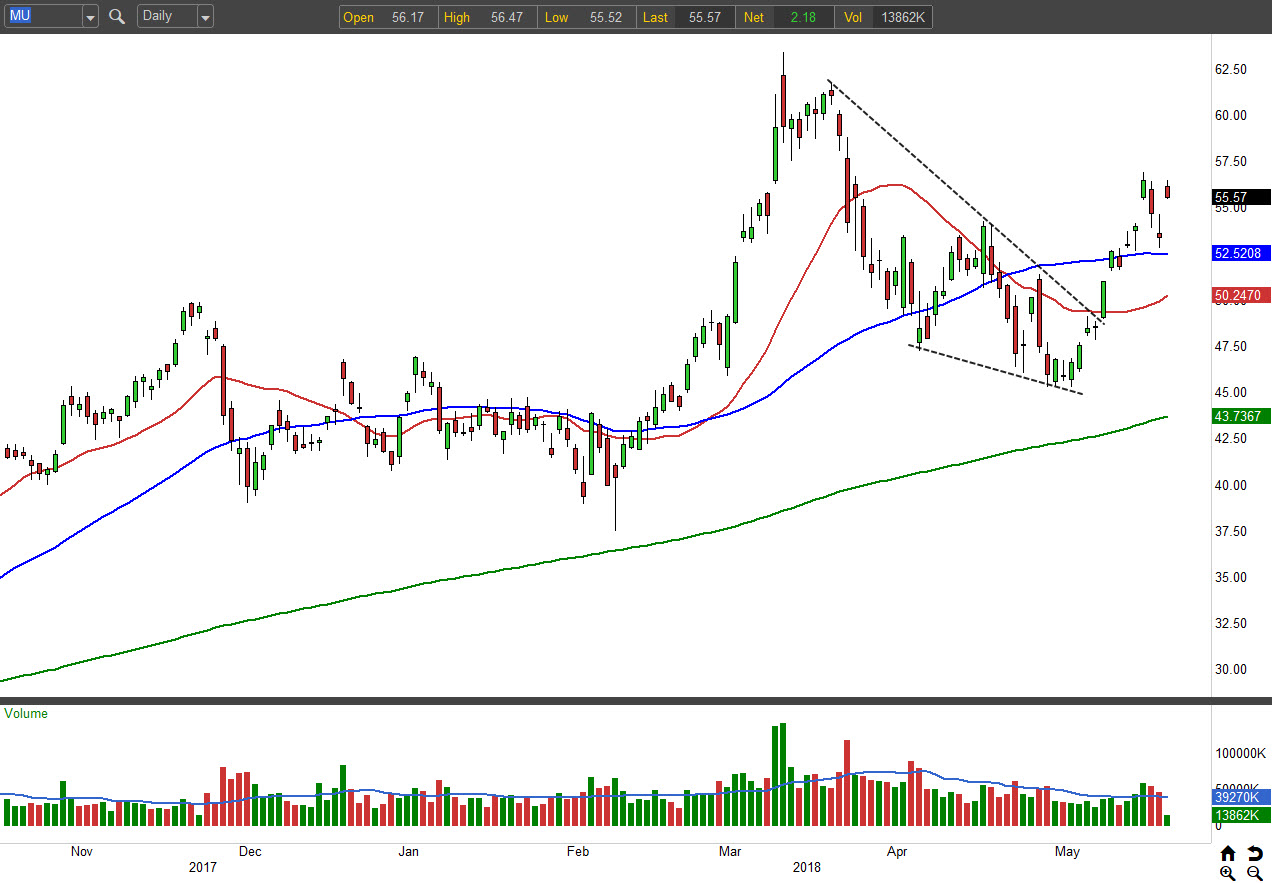 Source: OptionsAnalytix
Micron Technology, Inc. (NASDAQ:MU) shares have been hot as a pistol since bottoming earlier this month. After a 26% moonshot off the lows, profit-takers finally succeeded in taking the chip stock down a few pegs late last week. The retreat was long overdue and allowed Micron to work off overbought pressures.
Given its rock-star status, the dip has to be viewed as a gift from the gods. Indeed, with MU stock's 3% pole vault Monday morning, it appears the Street is on board with gobbling up the pullback.
The high volatility of Micron shares makes it a prime candidate for put selling. Short the June $49 put for around 60 cents.
3 Hot Trades for the Week Ahead: Visa (V)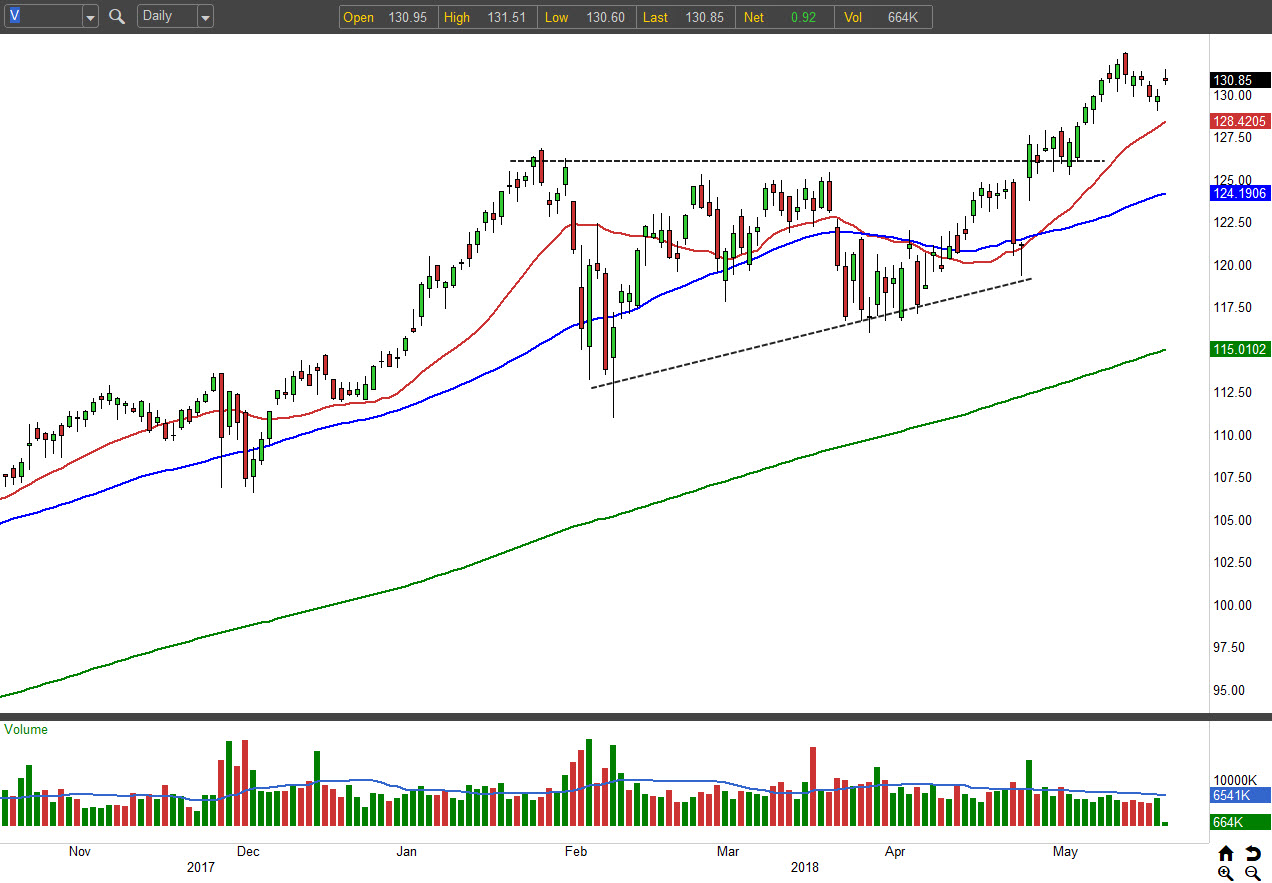 Source: OptionsAnalytix
For our final selection, we turn to financials. Visa Inc (NYSE:V) recently broke out of an ascending triangle pattern and experienced strong follow-through. Like its predecessors, V stock finally suffered a bout of profit-taking last week, creating a classic bull retracement setup. While the weakness may persist for a few days yet, I fully expect this to be a buyable dip.
Watch for the old resistance zone near $126 to provide support if re-tested in the days ahead. With an implied volatility rank of 19%, V stock options can be bought up on the cheap here. Consider purchasing the July $130/$135 bull call spread for around $2.40. It will set you up to double your money if V can rise to $135 by expiration.
— Tyler Craig
"I Couldn't Reveal This HUGE Cannabis Story on Fox News - So I Quit"
[sponsor]
It's one of the "greatest wealth creation events of the last 25 years." Now, mark your calendar for Wednesday, January 23rd.
LEARN MORE
Source: Investor Place