While spectators have been razzle-dazzled by the Nasdaq's sharp rebound to record highs, some stocks have flown under the radar. Count Paypal Holdings Inc (NASDAQ:PYPL) among them. PYPL stock has finally found its footing after stumbling with an underwhelming earnings report in January.
With sellers finally routed and the technicals once again sound, it's time to deploy PYPL trades.
Although the earnings-driven slap certainly stung, the 17% drop was insufficient in reversing Paypal's long-term uptrend.
Chart wielding traders will note the 20-week moving average proved the gathering ground for dip buyers.
They defended their territory on the initial test and have succeeded in keeping prices above this oft-watched average ever since.
With PYPL stock now stable, and volume patterns returning to normal, the weekly time frame suggests it's game-on for bullish plays.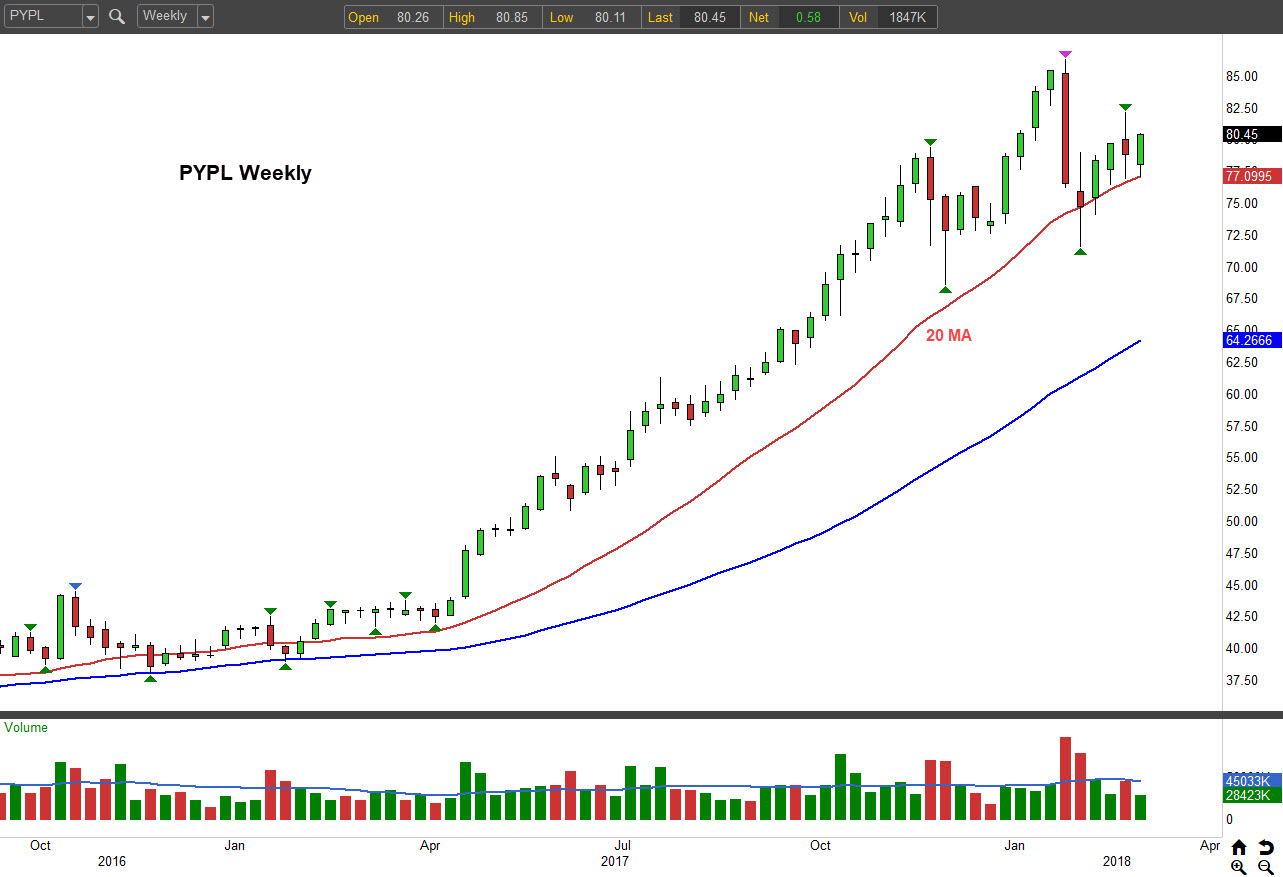 Source: OptionsAnalytix
The past month of base building has allowed the stock to re-establish itself above the 20-day and 50-day moving averages. Moreover, both are now rising. The pivotal threshold which bears watching in the days ahead is $81.
Technical analysis 101 states that gap areas often act as support and resistance. Ever since Paypal's earnings oopsie, the gap zone from $81 to $85.50 has proved impenetrable. But, with buyers now firmly in control of the broader stock market and PYPL stock pushing once again into resistance, a breach of $81 is only a matter of time.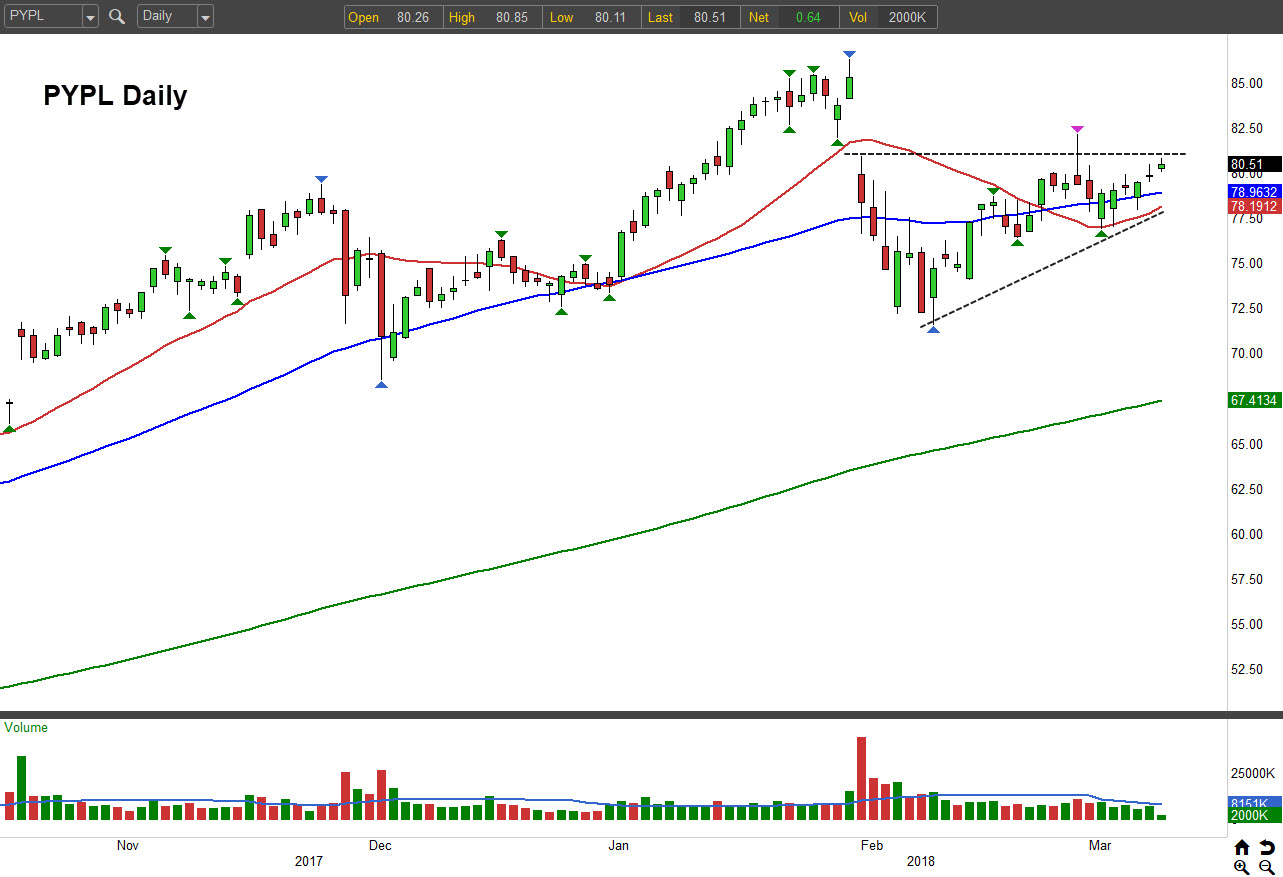 Source: OptionsAnalytix
Double Your Dough on a PYPL Breakout
With earnings fading in the rear-view mirror, implied volatility has dropped considerably. And that's making long premium plays attractive once more. If you're willing to bet PYPL makes a run for $85 over the next month, buy the April $80/$85 bull call spread for around $2.00. You can either enter the trade now or wait for a break above $81 to confirm the breakout is commencing.
The cost of $2 represents the max loss. Your potential reward is $3 but requires the stock to lift above $85 by expiration. By risking $2 to capture $3 this spread offers a 150% return on investment.
— Tyler Craig
"I Couldn't Reveal This HUGE Cannabis Story on Fox News - So I Quit"
[sponsor]
It's one of the "greatest wealth creation events of the last 25 years." Now, mark your calendar for Wednesday, January 23rd.
LEARN MORE
Source: Investor Place