Retail stocks have been on fire this month. All the trade war drama has done little to dampen their enthusiasm. With the S&P Retail ETF (NYSEARCA:XRT) a stone's throw away from all-time highs, I took a stroll through the sector last night and discovered many mouth-watering charts. One of the best was Michael Kors (NYSE:KORS).
Let's take a deep dive into its price action and build a trade to capitalize on further strength.
A weekly view reveals the epic moonshot that doubled KORS' share price in a little over five months.
Since then, the recovering retailer has built a choppy base between $56 and $69.
Consider this a bit of well-deserved digestion after gorging on a buffet of profits.
Consolidation spurts like this allow stocks to work through overbought conditions and build sustainable bases for further gains.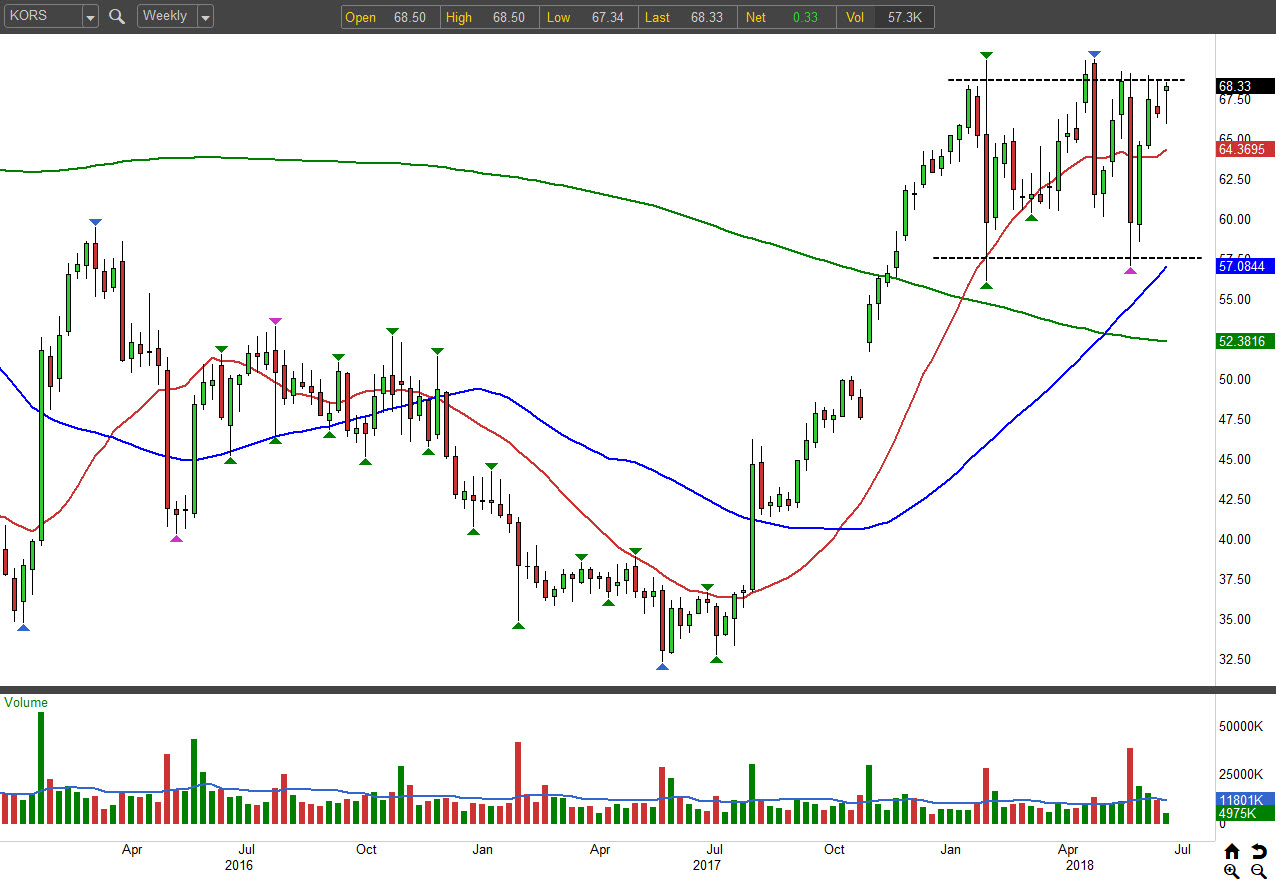 Source: OptionsAnalytix
In late-May, KORS stock stumbled after a disappointing earnings announcement. What impresses me, however, is the speed with which it rebounded. The 200-day moving average marked the spot where buyers sallied forth, driving KORS back to the high of the range. Since then, we've seen a classic high base pattern form. I find it very impressive that we have little giveback during the broader market's recent temper tantrum. This relative strength should bode well for the stock moving forward.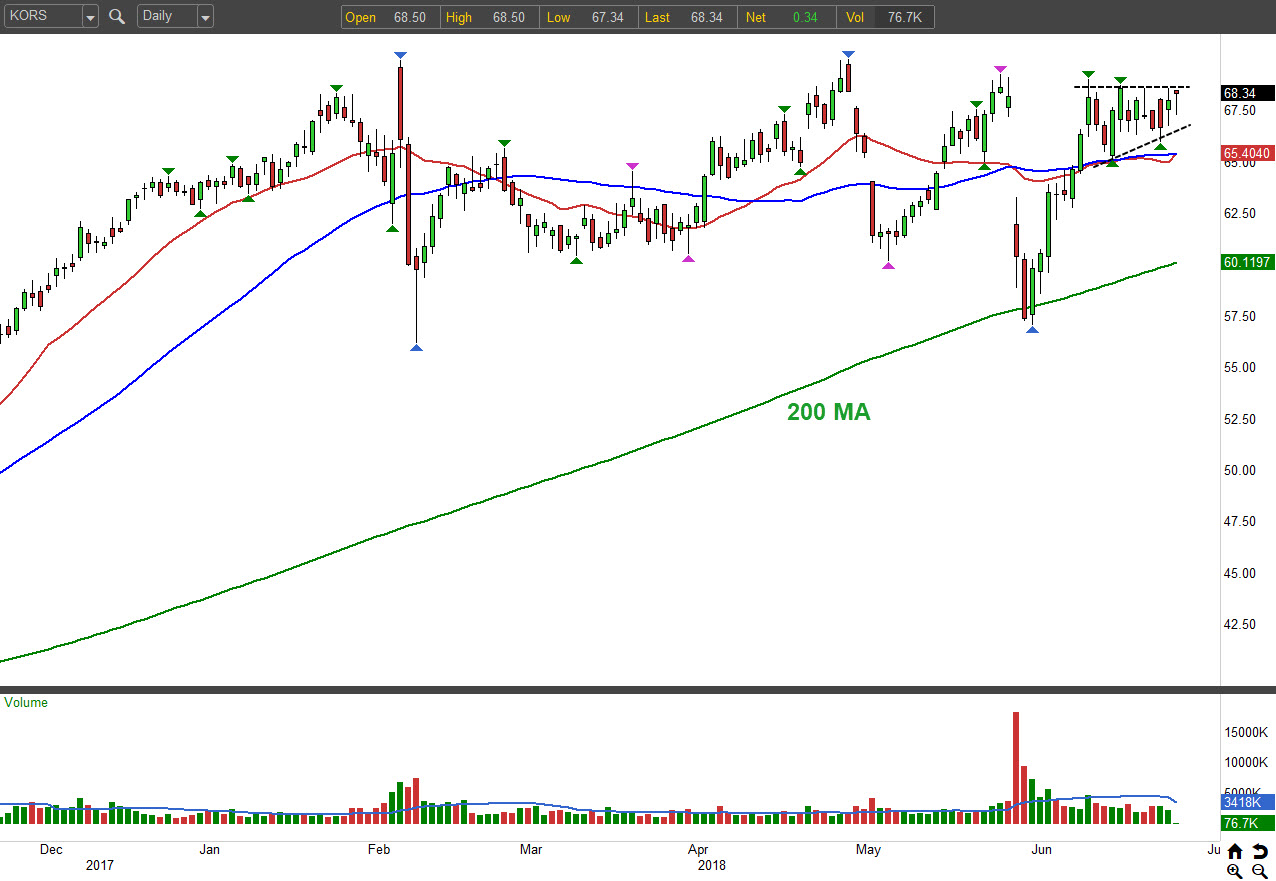 Source: OptionsAnalytix
I'm watching for a breakout above $69 to signal the stock's next advance is upon us.
The KORS Stock Option Trade
To fully capitalize on its next advance, let's build a call spread trade. Buy the Aug $67.50 call option while selling the Aug $72.50 call. The net debit is a mere $2.25 and it represents the max loss if KORS sits below $67.50 at expiration.
The max gain is $2.75, which means you could capture a 122% return if the stock goes the distance and climbs above $72.50 by expiration.
— Tyler Craig
Join the $39 Trading Revolution – Plus 1 Month FREE!
[sponsor]
Short-term profits are now easy to grab. We DOUBLED our money in ONE day... and we're NOT day traders. It's a trading revolution, and it's long overdue.
Click here to grab your share of the profits… Plus, Get 1 Month of Free Trades!
Source: Investor Place