Upgrades
Sabra Health Care (SBRS) upgraded by Mizuho from Neutral to Buy
Air China (AICAF) upgraded by JPMorgan from Neutral to Overweight
Oclaro (OCLR) upgraded by UBS from Sell to Neutral
Century Aluminum (CENX) upgraded by JPMorgan from Neutral to Overweight
Oceaneering (OUU) upgraded by Jefferies from Underperform to Hold
First Hawaiian (FHB) upgraded by Keefe Bruyette from Market Perform to Outperform
Ford (F) upgraded by Morgan Stanley from Equal Weight to Overweight
CRH (CRH) upgraded by Exane BNP Paribas from Neutral to Outperform
China Eastern Airlines (CEA) upgraded by JPMorgan from Underweight to Neutral
Resource Capital (RSO) upgraded by JMP Securities from Market Perform to Outperform
Quest Diagnostics (DGX) upgraded by Morgan Stanley from Underweight to Equal Weight
Downgrades
Sunoco (SUN) downgraded by Goldman Sachs from Neutral to Sell
Inovalon (INOV) downgraded by Morgan Stanley from Equal Weight to Underweight
Commercial Metals (CMC) downgraded by BofA/Merrill from Buy to Neutral
Ultimate Software (ULTI) downgraded by Wedbush from Outperform to Neutral
Cleveland-Cliffs (CLF) downgraded by Vertical Group from Hold to Sell
On January 1, California completely legalized cannabis for medical and recreational use - promising to spark a $20.2 BILLION industry in the Golden State alone. By getting in on the ground floor of this exceptional opportunity, you could have the chance to pocket life-changing windfalls thanks to this historic event. And one pot stock expert has his sights set on three stocks he expects to skyrocket following this crucial announcement.
Get the details here.
.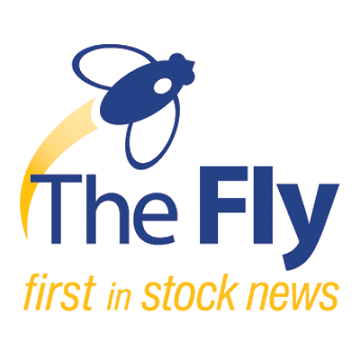 Upgrades & Downgrades provided by The Fly at http://www.thefly.com.  The Fly is a leading digital publisher of real-time financial news. Our financial market experts understand that news impacting stock prices can originate from anywhere, at any time. The Fly team scours all sources of company news, from mainstream to cutting-edge, then filters out the noise to deliver short-form stories consisting of only market moving content. Become an informed investor. Try all of TheFly's services FREE for 14 days by clicking here.